KNOW BEFORE YOU GO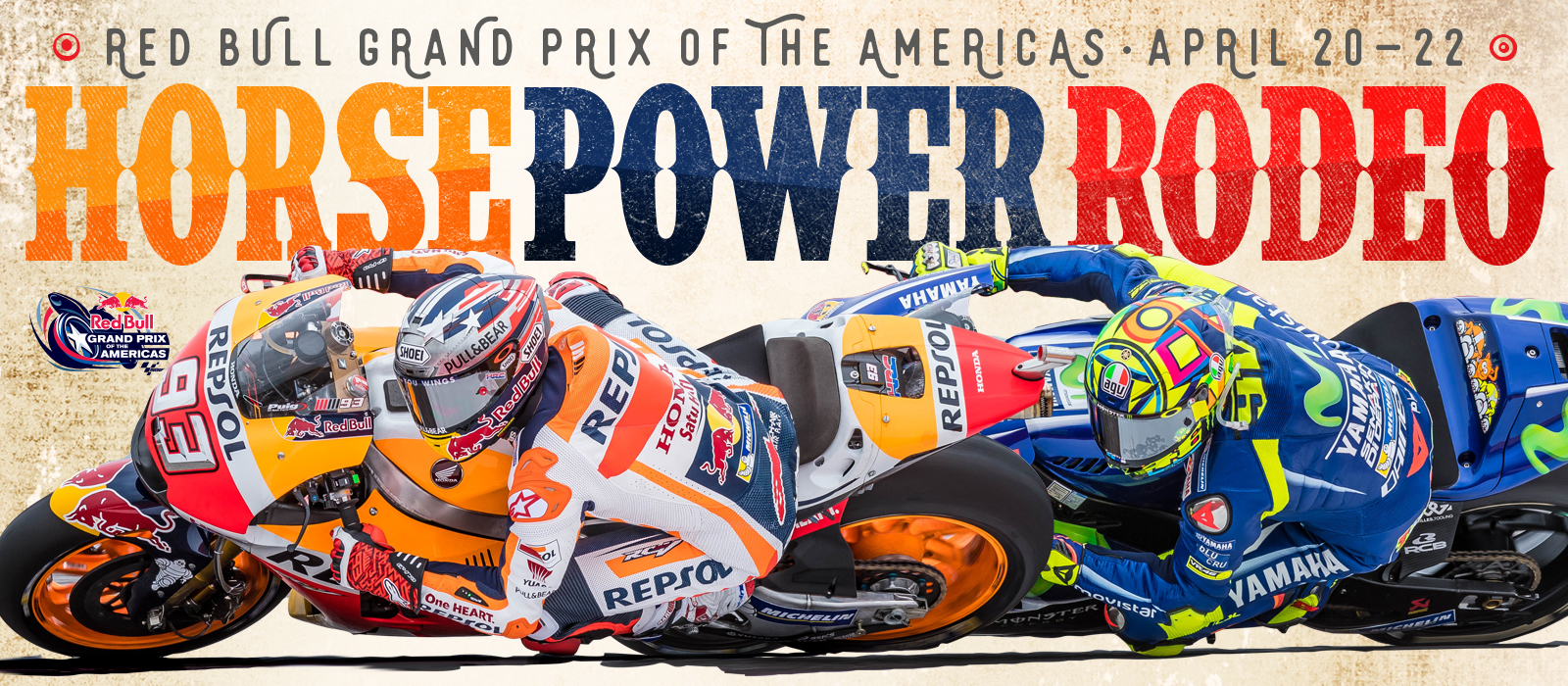 We're all geared up for an incredible weekend of fierce competition and entertainment with you. Below you will find a lot of information to help you prepare ahead of arrival, get to COTA and have the best time possible this weekend!
GENERAL INFORMATION
Does COTA have an App for events?
Yes, you can search "COTA" in the iPhone or Android app stores to find our free App. It contains the event schedule, an interactive map, food/beverage options and locations, attractions on site and much more.
When do gates open and close?
Friday: 8:45AM - 5:30PM
Saturday: 7:45am – 5:30 PM
Sunday: 7:45 AM – 5:00 PM
Does COTA allow re-entry?
Re-entry is allowed as long as you have your ticket stub or you can access your ticket from your phone if you chose mobile ticket delivery at checkout.
Race Schedule
You can view the current race schedule online or within the COTA App (iPhone or Android). Both schedules will be updated immediately should any changes occur.
Where are ATMs located?
ATM machines can be found in the following areas:
• Grand Plaza near Section 12 of the Turn 15 Grandstand
• Turn 1
• Turn 3 near concessions
• Main Grandstand
How can I contact COTA?
You may reach COTA via phone at 512.301.6600, or by email at info@thecircuit.com. Due to the activity during event weekends phone calls or emails may not be returned until the following week.
For on-site issues or concerns during events, please alert a nearby staff member, head to a Guest Service Tent or text a message to 69050, type "COTA" followed by the message. The alert will be sent to venue management to assess and address accordingly.
What are accepted forms of payment
COTA accepts American Express, Discover, MasterCard, VISA and cash.
I lost an item at COTA - what do I do? Where is Lost & Found?
If you lose an item during MotoGP, please head to the nearest orange-topped Guest Services Tent. All recovered items are taken to the Guest Services Tent closest to where it's recovered.

If you find a lost item, please turn in the found item(s) to any of our Guest Services locations around the venue.

Post-Event:
Items will be held for 30 days with unclaimed items donated to charity. On non-event days, please call Circuit of The Americas at 512.655.6220 for lost item information.
Where are the restrooms located?
Restrooms will be located around the Circuit for your convenience. Permanent restrooms can be found at the Main Grandstand, Turn 1, Turn 15 Grandstand and inside Austin360 Amphitheater. Portable toilets will be located around the Circuit.
Where are water bottle refill stations
You can find hydration water monsters in the following areas:

• Turn 1
• Turn 7
• Support Paddock
• Grand Plaza
Where are first aid stations located?
You can find first aid stations at the Main Grandstand, Turn 3 and Grand Plaza.

If you have a medical emergency or require immediate assistance, please alert the nearest staff member immediately.
Do you offer food and beverages? Where?
Food vendors offering various cuisines are located around COTA. A full list of food and beverage vendors and their locations is available within the COTA app.
Please note our vendors will ID for all alcoholic beverage purchases. If you plan to have a drink or two, please bring an acceptable form of ID with you. IDs accepted include: U.S. Driver's License, U.S. Territory's Driver License, U.S. State-Issued ID Card, Passport, Passport Card or U.S. Military ID.

Alcohol sales will also cease 30 minutes prior to the end of the event each day.
TICKETING
Tickets are available in advance online or at the COTA box offices. Once the event begins on Friday, April 20, tickets will no longer be sold online and may only be purchased on site at the COTA box offices. Please keep your ticket on you at all times.

Printing your tickets
If you chose the printed ticket option at checkout and have not printed your tickets and/or parking pass, please log into your account and print your MotoGP Red Bull Grand Prix of The Americas passes in advance of arrival at Circuit of The Americas.

Please follow the steps below:

Log into your Ticketmaster account
Select "Manage My Tickets"
Select the event and click "Print" within the drop-down menu
Select the seats you wish to print and click "continue"
Click the "Print" button on the confirmation page
If you need assistance printing your tickets, please call 512.301.6600.
Mobile Tickets & Mobile Entry
If you chose eTickets when you purchased your 2018 Red Bull Grand Prix of The Americas admission, and you need assistance accessing those tickets, please review these step-by-step instructions.
PARKING
How do I get to COTA?
Please consult our maps page in order to find your best route to the Circuit.
We're happy to announce we've partnered with Waze to help you not just find the best way to get to COTA, but the best route to a specific parking lot.
Open the Waze App on Android or iOS and enter in the lot you're headed to (ex: "Lot T - COTA"). The best driving route to that parking lot will appear.
Motorcycle parking is FREE!
Only during MotoGP weekend does COTA offer free parking for motorcycles in Lot H, courtesy of GEICO. No parking pass is required - just drive your motorcycle to COTA April 20-22 during MotoGP Red Bull Grand Prix of The Americas and you will receive complimentary parking.
How do I purchase parking?
Parking is available as single-day or three-day options in various lots. You can also purchase overnight parking to camp out at COTA over MotoGP weekend to enjoy a hassle-free, relaxing weekend.
Please park in the parking lot designated by the parking pass you purchased. If you have not purchased parking, you may do so now, or pay $20 cash each day at the lot while space remains.
How do I stay overnight at COTA?
Overnight camping is permitted at COTA with tent, camper and RV passes available for purchase.
• VIEW MOTOGP OVERNIGHT OPTIONS
Accessible parking
ADA parking is available for those with a government issued ADA hang tag or license plate. Please purchase your parking pass online now, or pay cash at the parking lot. All shuttles that run on a continuous loop from parking lots to venue entrances are ADA accessible. If you do not see a shuttle or are unsure of where to wait for one, please alert a staff member.
UBER to COTA
Want to kick back and just enjoy race days? Then catch a safe ride with Uber and enter promo code RIDE2COTA for $20 off your first ride. You'll have a dedicated Uber drop-off and pick-up location at McAngus Road, with a shuttle that will run from the lot to the Grand Plaza. It doesn't get much easier than that!
GETTING AROUND
Mobility around the venue
Our facility is accessible for guests, with transportation options available from courtesy carts in the parking lots to shuttle routes to minimize long walks.
Shuttles
You can easily take advantage of our ADA accessible shuttles to get around the venue. Shuttles will take the following routes with stops at these areas:
Grand Plaza <--> Main Grandstand <--> Turn 1
Lot L <--> Lot J <--> Grand Plaza <--> Lot L
Main Grandstand <--> Support Paddock
ENTERTAINMENT AND ACTIVITIES
What activities are taking place around COTA during MotoGP weekend?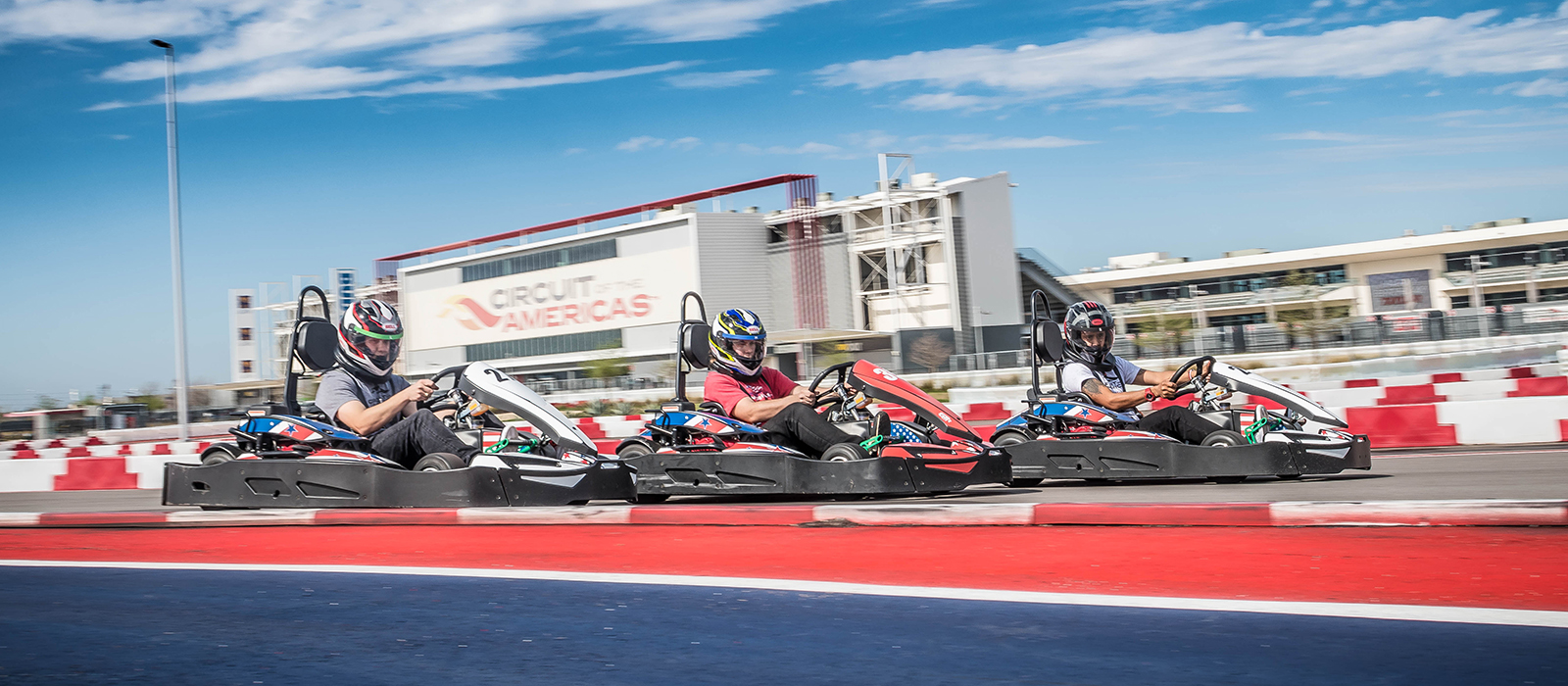 COTA Karting - Come and Race It!
Location: Main Grandstand
Cost: $28 per heat
The brand new karting track will be open for business, allowing guests to hop behind the wheel and put their driving skills to the test on a star-spangled track. Karting spots will book quickly during the weekend - secure your time slot online now!
Friday: 9 AM - 10 PM
Saturday: 9 AM - 10 PM
Sunday: 9 AM - 8 PM
Fan Zone
Location: Support Paddock
The COTA Fan Zone will be open for all MotoGP guests to enjoy. With bikes on display, interactive displays, food and beverage options and more, this will be a must-visit stop for guests.

Professional Performances
Locations: Grand Plaza & Support Paddock
Catch stunt performances by Geoff Aaron (Trials Demo) and the Team FMX Freestyle Motocross Show at the Red Bull Demo area with the Support Paddock throughout the weekend. View performance schedule online and in the COTA App (iPhone or Android).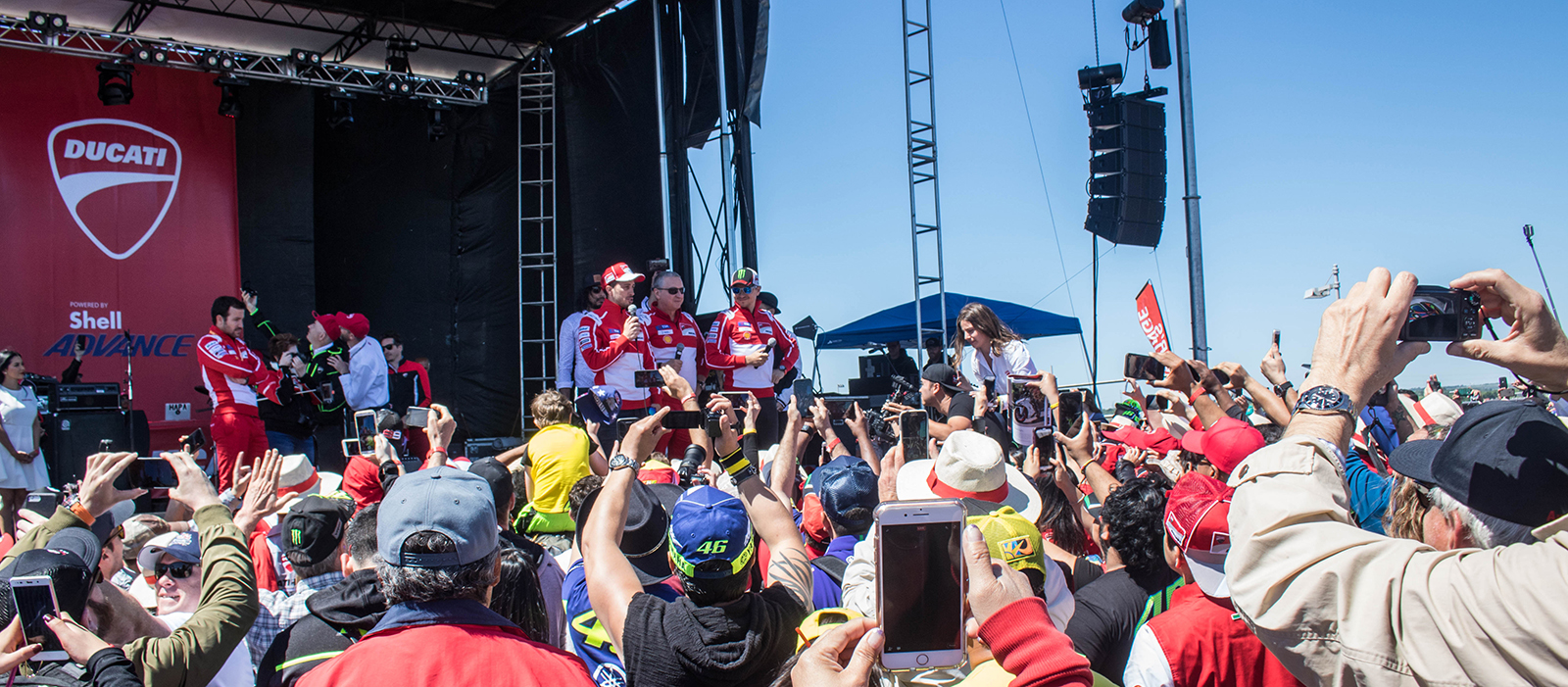 Ducati Island
Location: Trackside East Beside Main Grandstand
Ducati Island will keep the party going all weekend long with a new trackside home beside the Main Grandstand. Complete with live music, demo rides, displays and more, Ducati enthusiasts and fans alike from all over the world will have nonstop entertainment on the Island.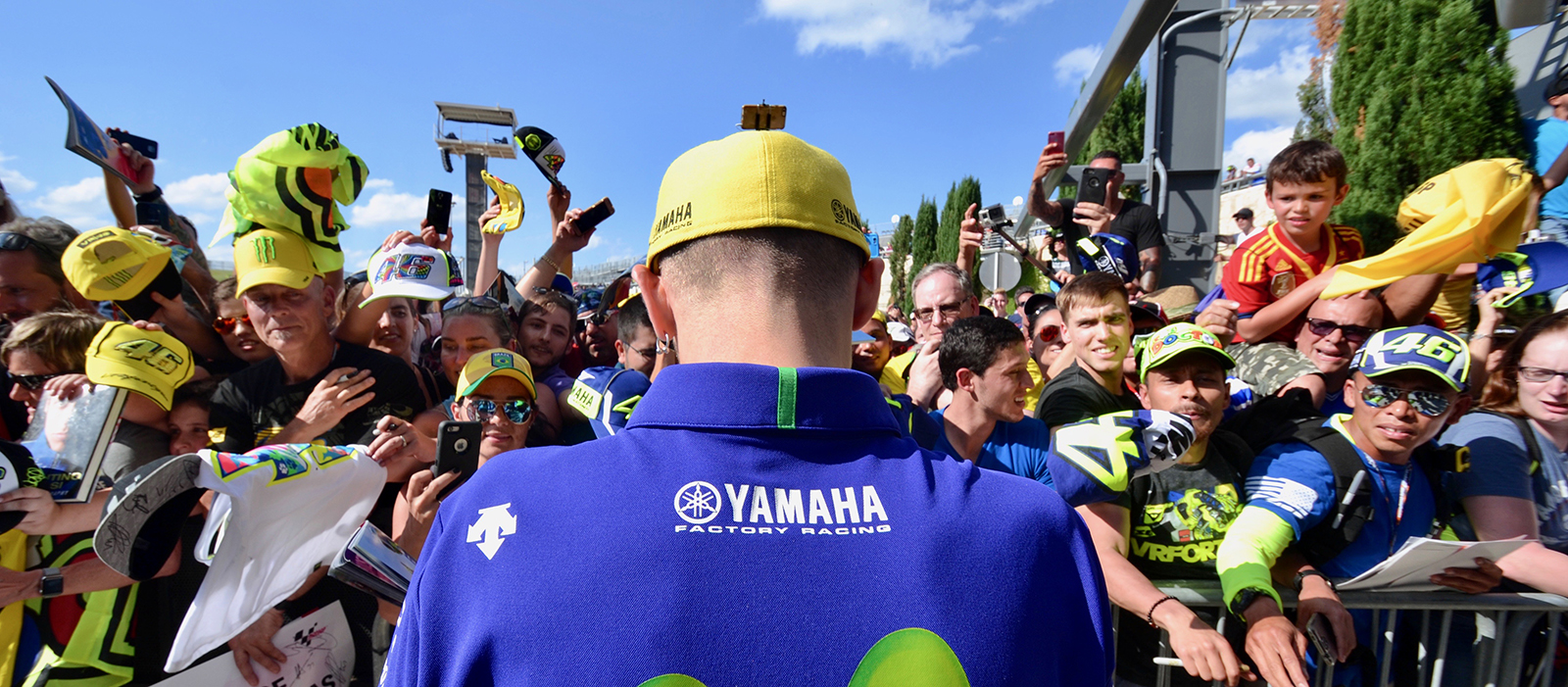 MotoGP Rider Autograph Sessions
Location: Austin360 Amphitheater
Autograph sessions are open to all guests - no wristband required. Access to the drivers for an autograph will be on a first-come, first-served basis on the floor section of Austin360 Amphitheater directly in front of the stage.

New this year, our youngest fans are invited to experience the thrill of capturing autographs in the specially designated Pizza Hut Kids' Zone section of the autograph pit.

The autograph schedule is subject to change and will be updated online and within the COTA App (iPhone and Android) in real time if changes occur.
MotoAmerica Rider Autograph Session
Location: MotoAmerica Paddock
All MotoAmerica rider autograph sessions will take place Saturday, April 21, in the MotoAmerica Paddock at 12:45 PM. This session is open to all guests.
Live Music
Locations: Grand Plaza & Ducati Island
Guests will be able to experience a taste of Austin's vibrant music culture with live performances throughout the weekend from local musicians and bands.

Saturday:
• Gobi - 11:45 AM - Grand Plaza Stage
• Chief Perch - 11:45AM - Ducati Island Stage
• Queue Queue - 2:50 PM - Grand Plaza Stage
• Hooka Hey - 2:50PM - Ducati Island Stage

Sunday:
• Chief Perch - 10:35 AM - Ducati Island Stage
• Pat G - 10:35 AM - Grand Plaza Stage
• MZRIN - 1:00PM - Grand Plaza Stage
Chill Zone
Location: Grand Plaza
The Grand Plaza will be a shady oasis for guests with liquid refreshments, a wide variety of food options, lawn games, and plenty of picnic tables.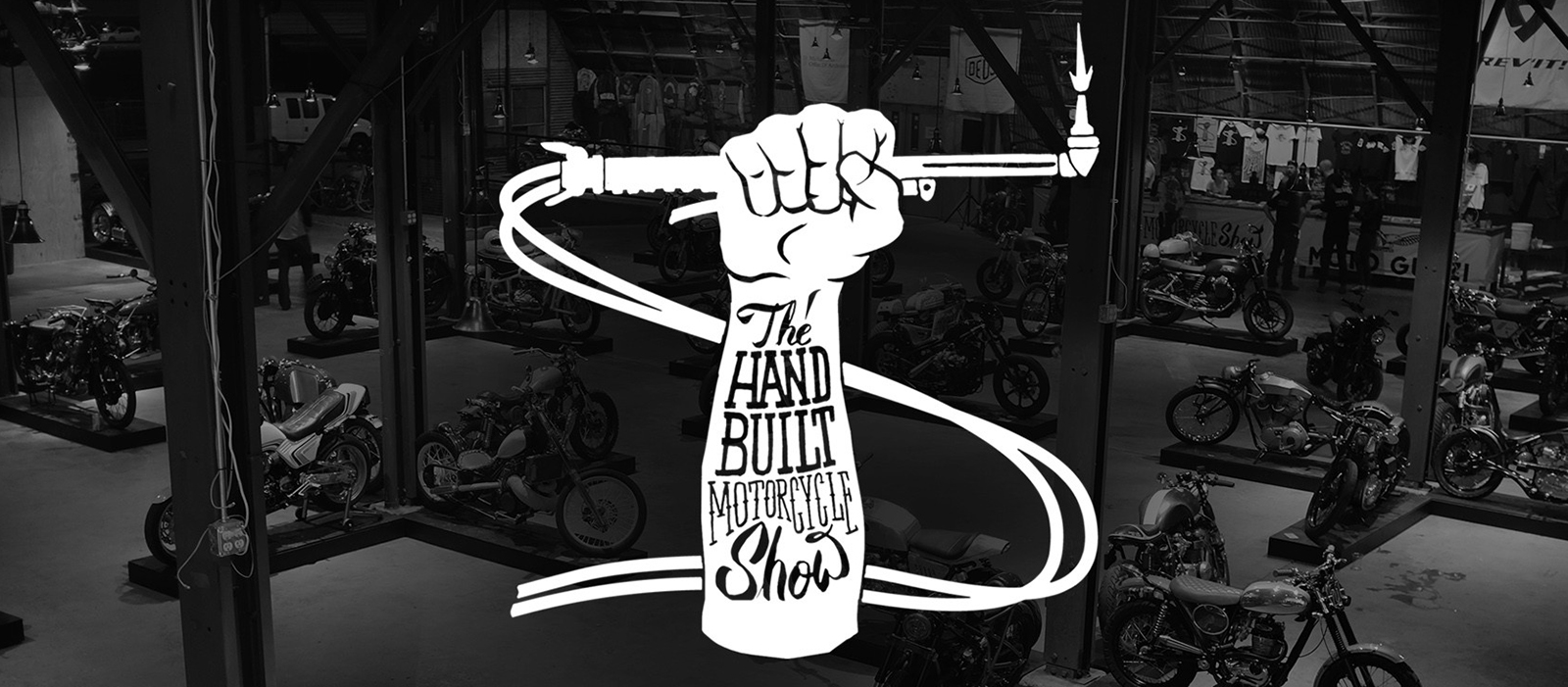 Handbuilt Motorcycle Show
Location: Grand Plaza
The Handbuilt Motorcycle Show is an inspiring showcase of works from builders and craftsmen that combine knowledge, skill, and ingenuity to create one-of-a-kind truly hand-built machines. Our friends Revival Cycles will be on hand to show off their meticulously crafted machines with a Handbuilt pop-up open to all guests. And when the day is at an end, don't forget to check out the Handbuilt Motorcycle Show in Downtown Austin, happening all weekend long!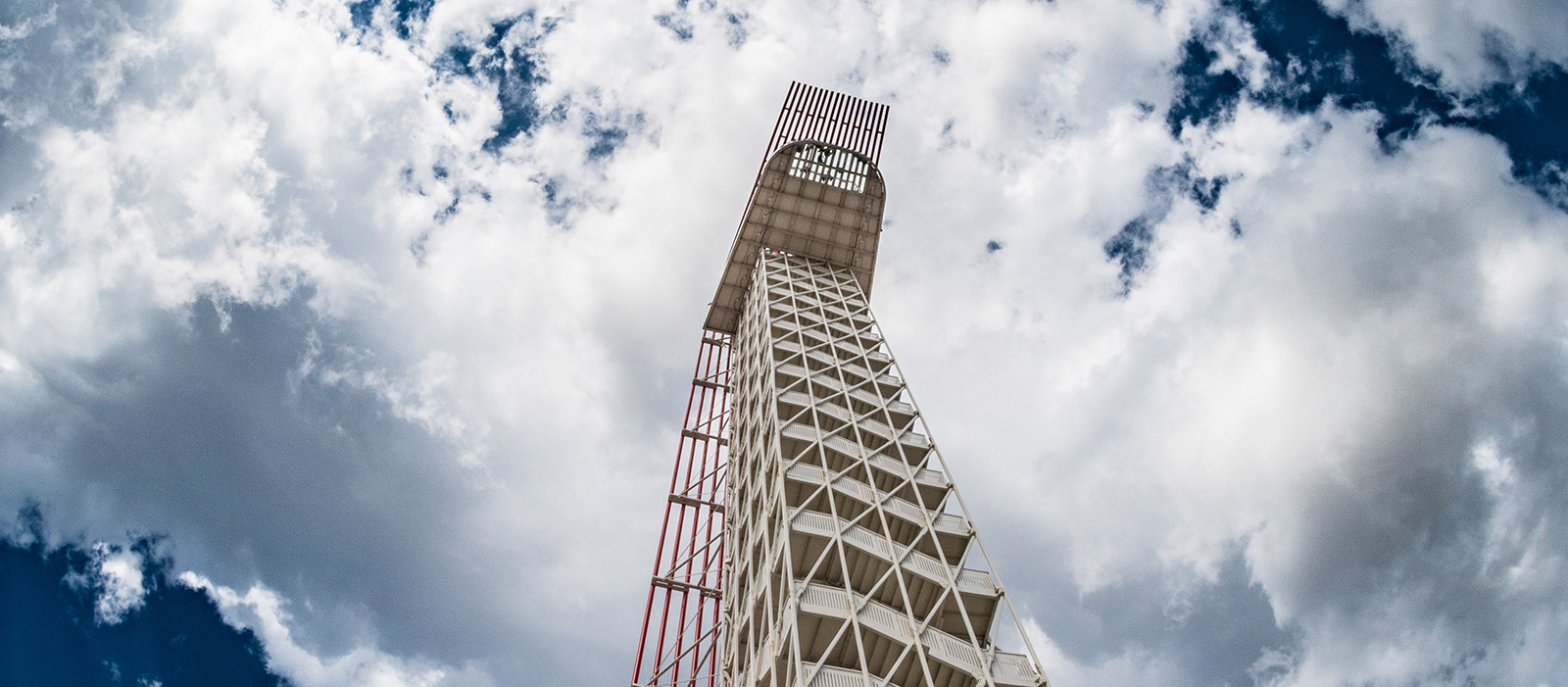 Tower Experience
Location: Base of COTA Tower
Cost: $20/person
View the incredible racetrack from a bird's eye view by taking a trip to the top of the COTA Observation Tower.
Friday: 9 AM - 5 PM
Saturday: 9 AM - 5 PM
Sunday: 9 AM - 5 PM
Keep Walking ATX
Locations: Support Paddock, Grand Plaza, Main Grandstand and Turn 1
Guests 21 and over are invited to savor the best-selling Scotch Whisky, Johnnie Walker Red Label, found at four locations around the Circuit.

Cycle Gear Market Place
Location: Grand Plaza
This is your one-stop-shop for all things moto. The Cycle Gear Market Place features more vendors with a variety of products and services just for our horse-powered fans.

Crown Royal Club
Location: Between Turn 18 & Turn 19
The Crown Royal VIP Lounge will be open all weekend to the public with bar service.
Riding Area for Kids
Location: Grand Plaza
Start 'em young. Let your little ones get on board a GasGas Torrot mini bike and start them on the path to MotoGP stardom.
Demo Rides
Location: Support Paddock
The celebration of motorcycles extends throughout the weekend, with manufacturers such as Harley-Davidson, Honda, Suzuki, and Yamaha bringing some of their newest, baddest bikes for guests to demo.
Texas Lottery Hot Lap
Location: COTA
On-site, fans can text "Texas Lottery" to 64600 for a chance to win a ride around the track with a Pro on Saturday after the races!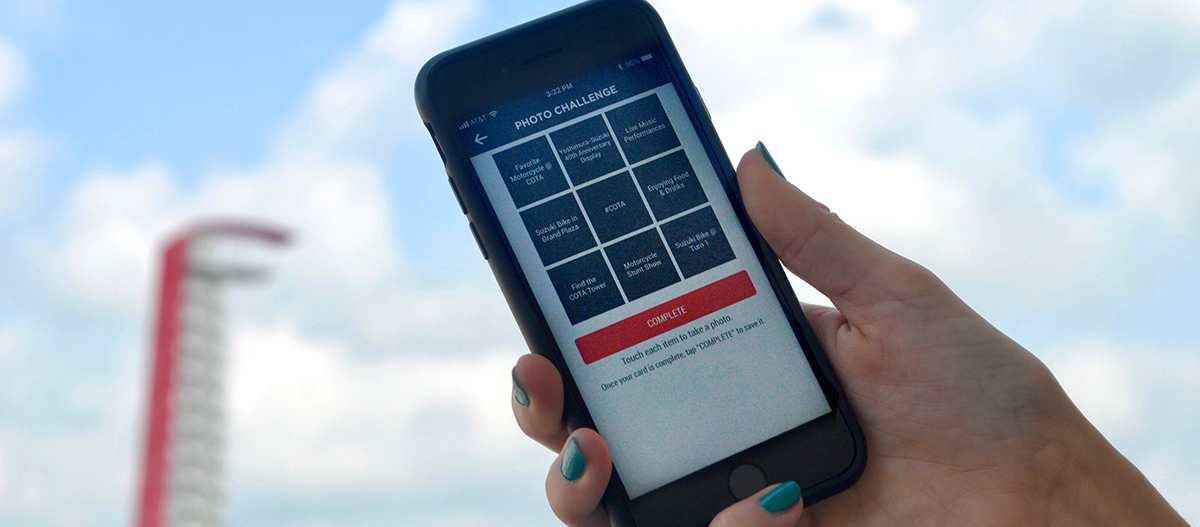 Photo Challenge to Win Unique Prizes
Location: All Around COTA
Suzuki has prizes to offer some photo-snapping MotoGP guests. New to the event at COTA, guests will have the opportunity to score cool prizes by completing a photo challenge throughout the facility over the weekend. Download the COTA app to play.

Technology that Keeps You Safe
Location: Grand Plaza
The Tech-Air™ Airbag System from Alpinestars is the class-leading airbag technology for motorcycle riders. Tech-Air is unrivaled as the first integrated airbag system which is completely independent of the motorcycle and provides upper body protection. Come see this new technology!

Hayden Hill
Location: Turn 18 - 19 Hillside
Join us throughout the weekend on the hillside between Turn 18 and 19 to honor the life of MotoGP legend, Nicky Hayden.

Opening Ceremonies on Sunday
Location: Main Straight, Turn 1, full track
Time: Sunday starting at 10:15 AM
• MotoGP Riders Parade - watch your favorite riders take a lap of the track
• National Anthem presented by Texas Lottery and performed by Austinite and The Voice runner-up, Nakia
• Flyover from the VT-21 Red Hawks based in Kingsville, TX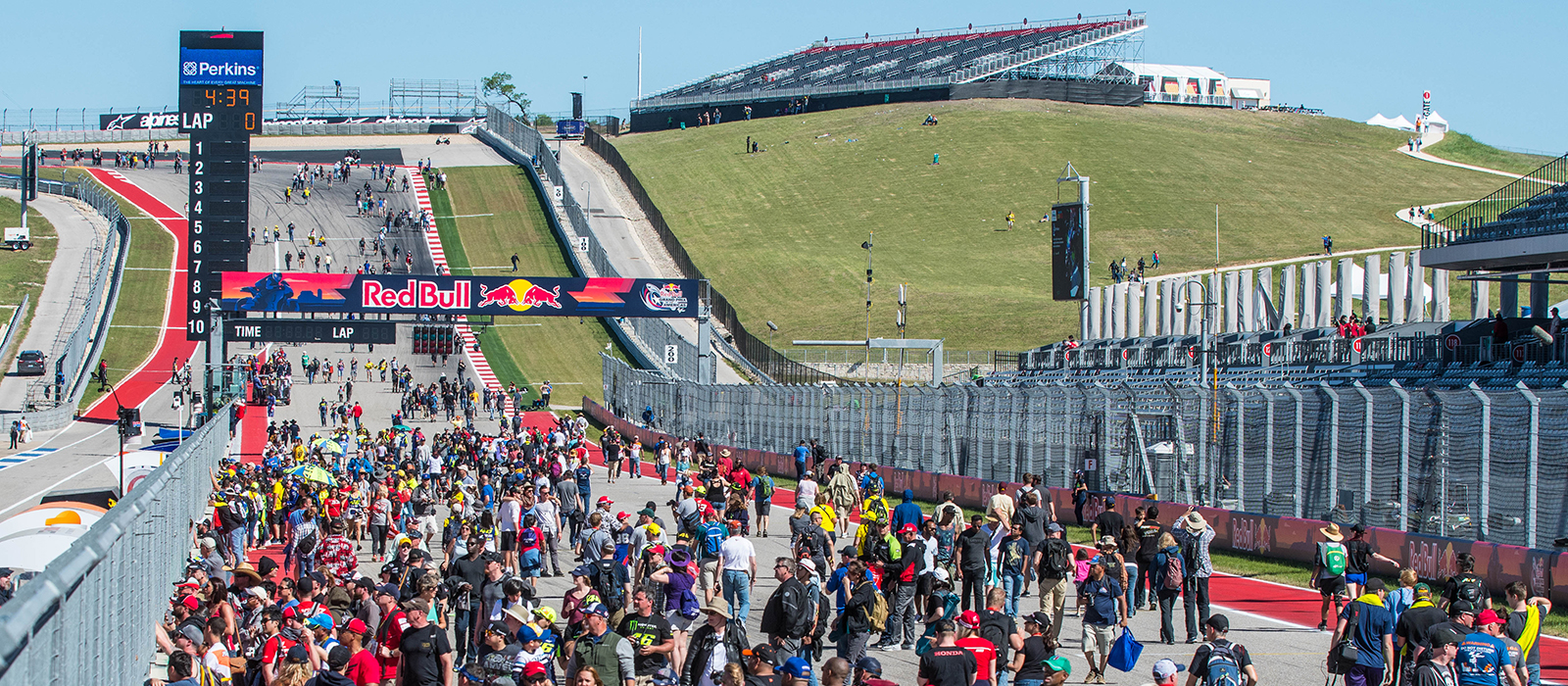 Fan Track Walk on Sunday
Location: the track
Time: Sunday from 4:15 p.m. - 4:45 p.m.
Take to the track after the MotoGP and MotoAmerica races conclude on Sunday.
Access: via gate between Turn 1 and Turn 2, Main Grandstand west, Main Grandstand east and Turn 19
RULES AND REGULATIONS
What items are prohibited?
The following items will not be permitted inside the gates of Circuit of The Americas during major sports and entertainment events. In addition to items specifically listed here, other items that may be deemed to present a potential hindrance or threat may also be prohibited.
• Alcoholic Beverages
• Animals (exemption for certified service animals)
• Aerosol cans
• Bags or parcels larger than 12X12X20 inches
• Bicycles, scooters, skateboards, skates, Segways, golf carts or other unauthorized means of transportation
• Coolers, thermoses or ice chests
• Distribution of unauthorized promotional or commercial material
• Drones
• Food and Beverage (Note: sealed, individual, plastic bottles of water are allowed – one per person)
• Fireworks, explosives or other incendiary devices
• Glass or metal containers of any style
• Illegal substances
• Items that may be deemed a safety hazard or annoyance to participants or guests (balls, Frisbees, balloons, projectiles, horns, radios, bells, whistles, musical instruments, laser pointers, etc.)
• Large, golf-type umbrellas
• Non-collapsible chairs
• Selfie Sticks
• Tents or canopies
• Video cameras, audio recording devices and tripods; no video recording will be allowed
• Weapons of any kind, including guns, knives, pepper spray, handcuffs, nightsticks or other items
NOTE: All bags, purses, backpacks and persons are subject to screening by security personnel. Individuals who deliberately attempt to bring banned items through security checkpoints are subject to removal from the facility.
What items are permitted?
The following items will be permitted inside the circuit gates.
• Baby strollers
• Backpacks
• Binoculars
• Blankets
• Camelbacks (must be empty)
• One 20 oz. factory sealed water bottle per guest
• Portable, collapsible chairs
• Personal camera equipment (e.g. digital cameras, point-and-click digital cameras or film cameras)
• Small, personal umbrellas
• Sunscreen (plastic bottle only, no aerosol cans)
• Umbrellas (small, hand-held style)
NOTE: All bags, purses and backpacks will be screened and persons will be scanned by security personnel. Fans without bags are encouraged to use our "No Bag Lanes" to expedite the process. Guests entering Circuit of The Americas should prepare accordingly.
Can I bring signs/banners/posters/pamphlets?
Unless otherwise specified by the event management, Circuit of The Americas welcomes small signs, banners and posters at the USGP. Please review the following guidelines related to these items:
• Item must be related to event. • Item may not be attached to a stick/pole. • Item may not obstruct any sponsor/advertiser signage. • Item may not be hung, attached, or displayed on any part of Circuit of The Americas. • Item may not contain or display obscene/offensive language and/or pictures, as determined by Circuit of The Americas management. • Item may not be constructed or displayed in a manner that may obstruct the view of other guests or in any way create a safety hazard for others as determined by Circuit of The Americas management.
Guests may not distribute pamphlets, advertisements, brochures or other promotional materials while inside the venue without prior approval from Circuit of The Americas management.
Is smoking allowed?
Smoking will only be allowed in authorized areas (open areas away from other guests that are not within 15 feet of a door or window to an enclosed area). Smoking is not allowed in any seating areas.