TICKETS >
3-DAY PREMIUM GRANDSTANDS
3-DAY PREMIUM GRANDSTANDS
THE BEST SEATS IN THE HOUSE
Witness all the pit lane action from the Main Grandstand, be a part of the legendary Turn 1 or soak up the most exciting moments of the United States Grand Prix at Turn 15. Our grandstands offer comfortable permanent chairs - each with seat backs and cupholders – spectacular views, and easy access to concessions, merchandise and parking.
These tickets include general admission to the Super Stage Festival Lawn for the P!nk concert on Saturday, November 2 and the Imagine Dragons concert on Friday, November 1.
These ticket options also qualify for COTA Rain Insurance. Should it rain 1.5 inches or more in the 24 hours leading up to start of the Grand Prix on Sunday, November 3, all 3-day seats purchased by July 20 will receive a 105% refund.
MAIN GRANDSTAND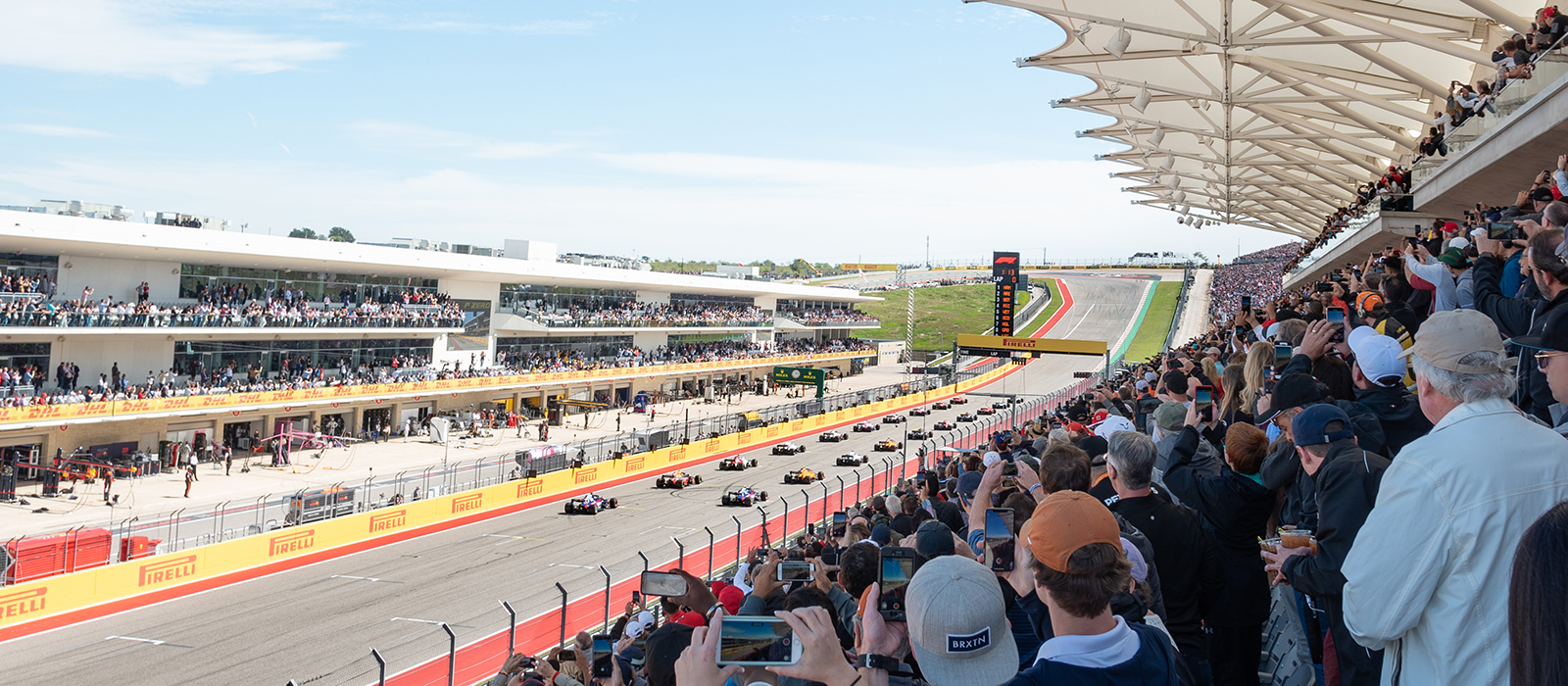 Welcome to the heart of it all. Feel the anticipation as the world's greatest drivers line up for the start of the USGP. Be there for the thrilling conclusion as the winning driver crosses the finish line. Enjoy stunning views of pit lane, Turn 1, and the main straight as well as quick access to the fan track invasion.
TURN 1 GRANDSTAND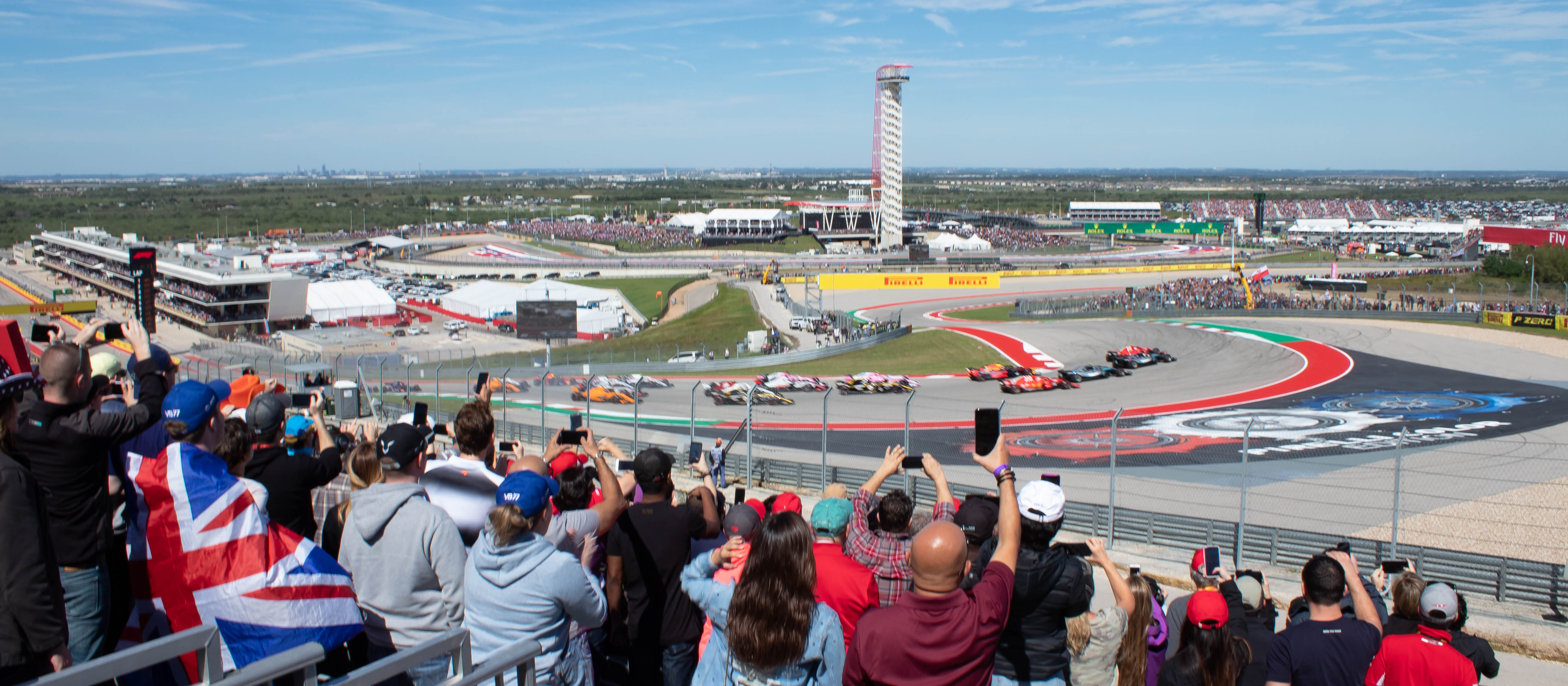 There's a reason Turn 1 has already become legendary around the world. This menacing 133-foot incline challenges drivers like nothing else in Formula 1 and offers unbelievable views of the entire Circuit. From the highest point on the track, you'll see the start of the race and you'll watch as drivers brake from almost 200 mph to maneuver this tricky corner lap after lap.
| | | | | |
| --- | --- | --- | --- | --- |
| Type | Price | Suggested Parking | Seating Map | Buy Now |
| UPPER LEVEL (ROWS 21-30) | $675 | LOT T | Seating Map | |
| MIDDLE LEVEL (ROWS 11-20) | $565 | LOT T | Seating Map | |
| LOWER LEVEL (ROWS 1-10) | $455 | LOT T | Seating Map | |
TURN 15 GRANDSTAND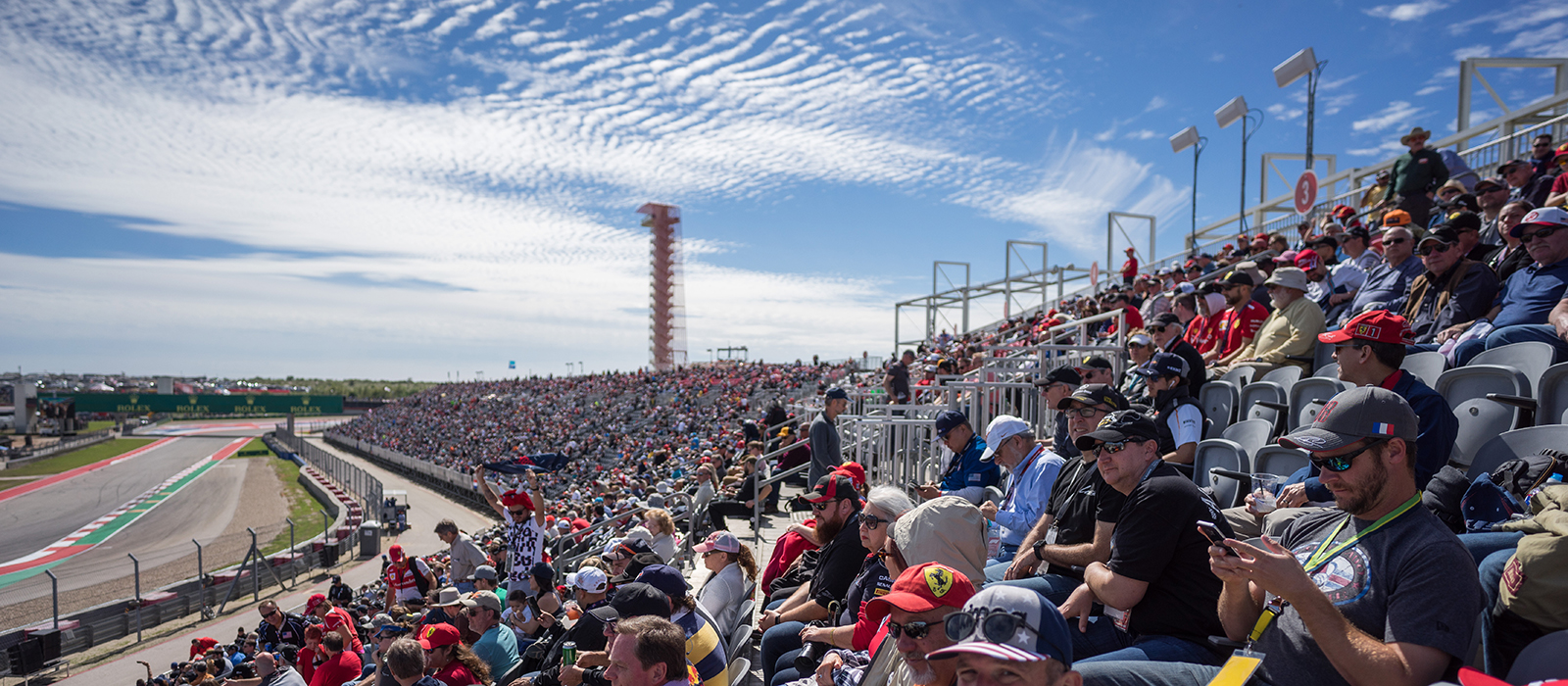 COTA's stadium section is home to high intensity wheel-to-wheel action as drivers barrel into five difficult turns coming off the longest straight on the Circuit. With easy access to concessions and activities in the Grand Plaza as well as the Super Stage, Turn 15 is a one-stop shop for a perfect race weekend.
| | | | | |
| --- | --- | --- | --- | --- |
| Type | Price | Suggested Parking | Seating Map | Buy Now |
| UPPER LEVEL (ROWS 25-36) | $675 | LOT F | Seating Map | |
| MIDDLE LEVEL (ROWS 13-24) | $565 | LOT F | Seating Map | |
| LOWER LEVEL (ROWS 1-12) | $455 | LOT F | Seating Map | |